---
Independent and Assisted Living Home
in Baton Rouge
Williamsburg Senior Living Community is an enriching community for active adults who want to enjoy their retirement. With beautiful apartments, a dedicated staff, and a warm community spirit, our independent and assisted living home in Baton Rouge, LA is the perfect place for anyone who wants to rediscover the richness of life.
Be part of our dynamic community today.
For Seniors Who Need Extra Help
Our senior assisted living facility in Baton Rouge is equipped to assist all our residents. Whether they are fully independent or require a little more assistance, we'll make sure they are well-taken care of and happy.
---
---
Independent Living Amenities
Our Independent Living amenities include two home-cooked meals a day, weekly housekeeping, and scheduled medical transportation. Also included is an enriching and entertaining calendar of activities. In-house socials, performances, happy hours, exercise groups, and resident clubs provide socialization opportunities right outside the resident's door. Outings away from the community to shopping centers, restaurants, museums, and the casino allows seniors to continue an active lifestyle.
---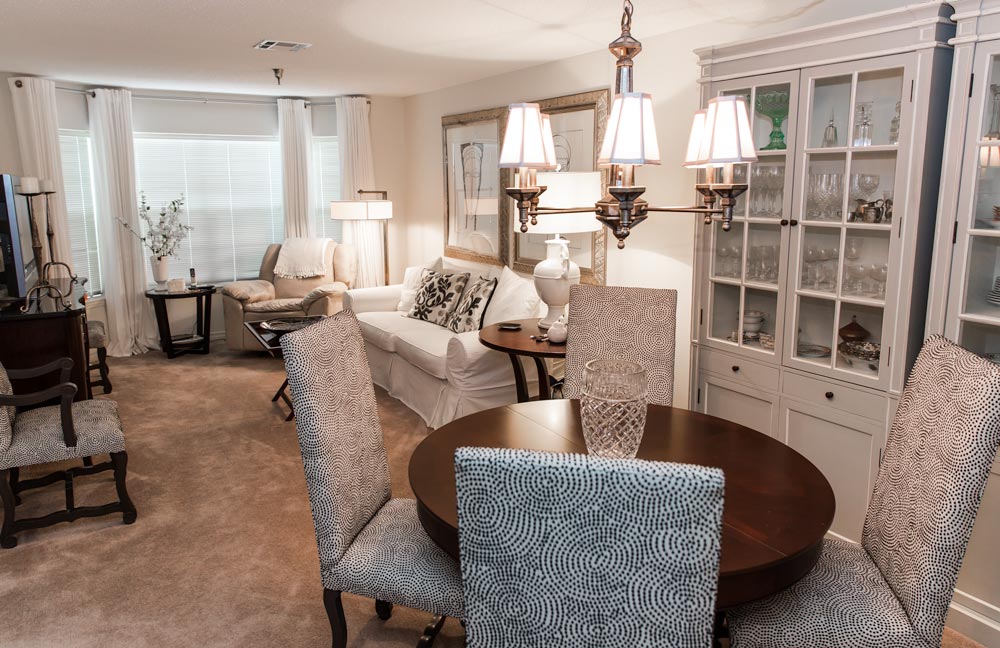 ---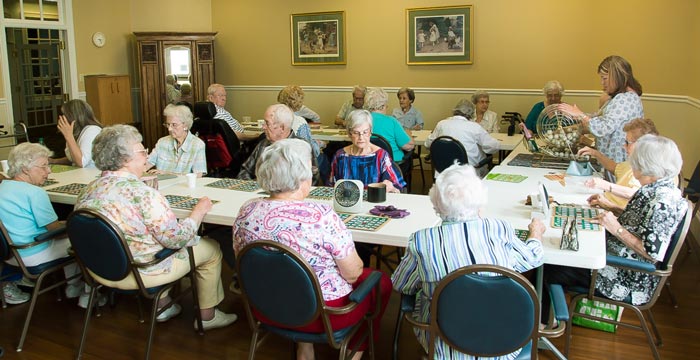 ---
Assisted Living Amenities
In our retirement home in Baton Rouge, Williamsburg provides amenities for residents who need additional assistance with daily activities. This includes wake up assistance if wanted or needed, bathing assistance every other day, AM and PM dressing, medication reminders up to four times a day, two hot meals a day, and a light evening meal. Twice a week housekeeping and laundry services, daily dishwashing, trash removal, and daily bed making. Most importantly, they receive an emergency call system pendant for emergencies or assistance.
---
Personal Care Assistants
Williamsburg's senior homes in Baton Rouge provide Personal Care Assistants that are available 24/7 for emergencies and to help with activities of daily living.
---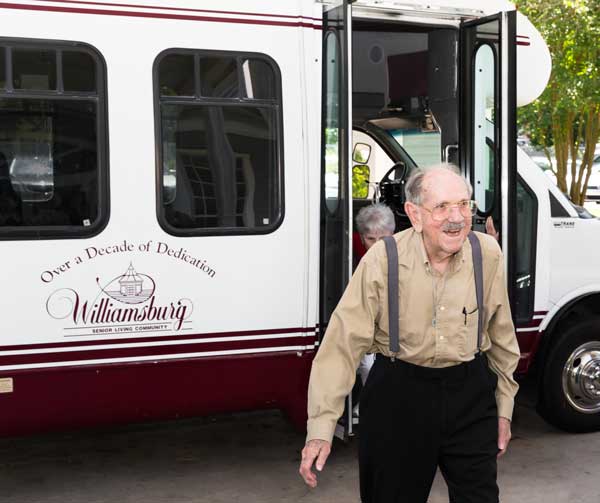 Independent and assisted living community
---
---
---
---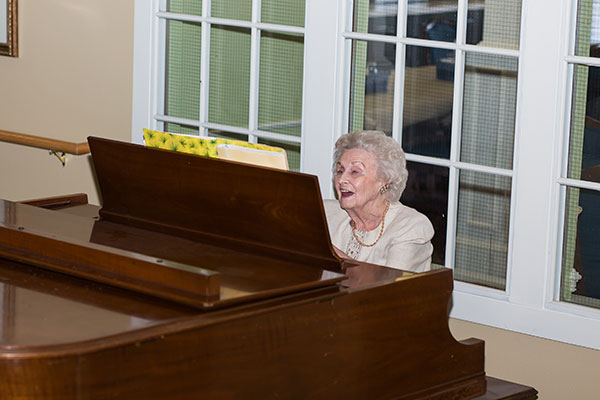 ---
---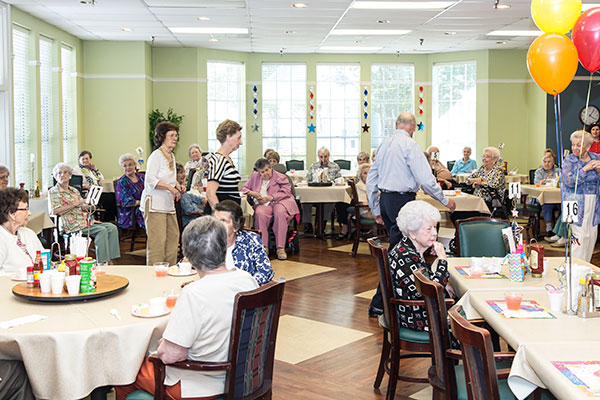 ---
---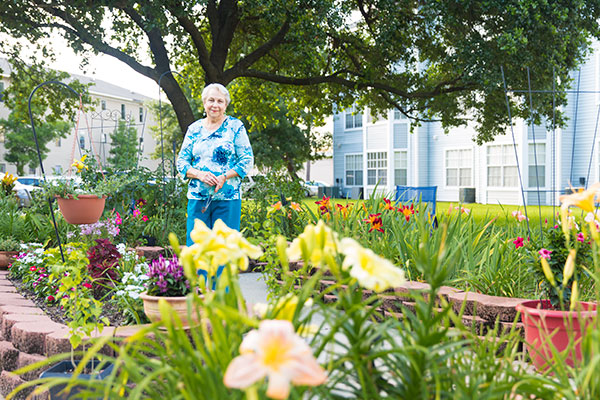 ---
Come join our wonderful family!
---
Let Williamsburg Senior Living Community be your new home.
---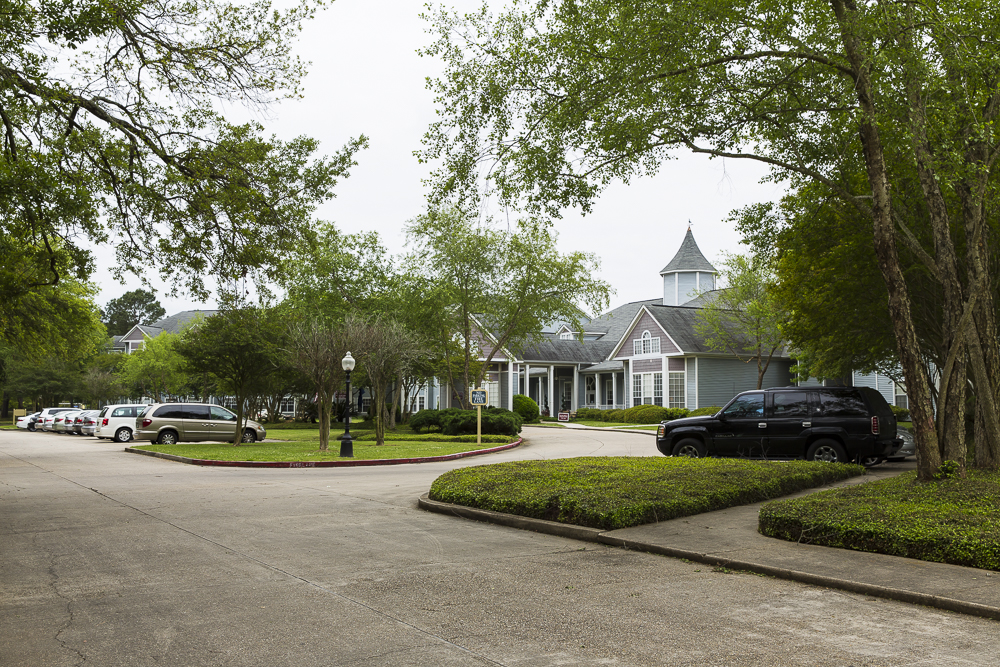 ---
Watch our "Living at Williamsburg" video!
Floor Plans
No matter how old we get, variety is the spice of life. Therefore, we did not hesitate to cater to various styles of living quarters.
| Click for Floor Plans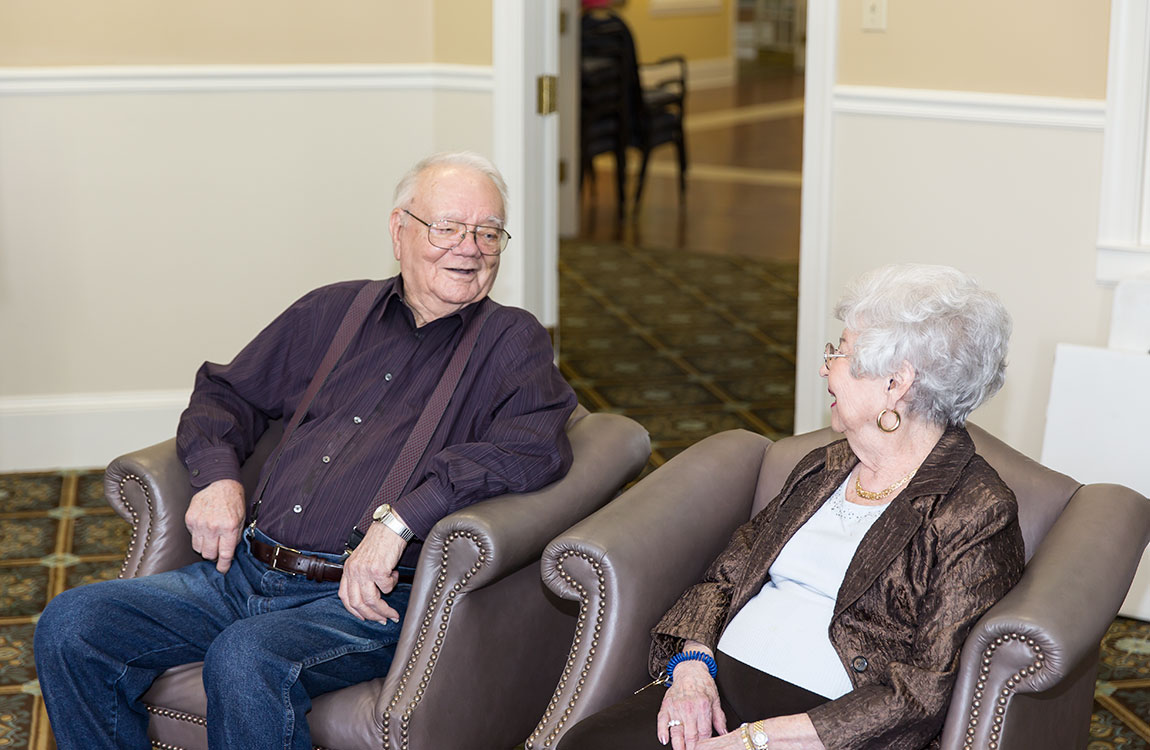 Testimonials
Check out what some of our residents and their family members have to say about Williamsburg Senior Living Community
| Click for Testimonials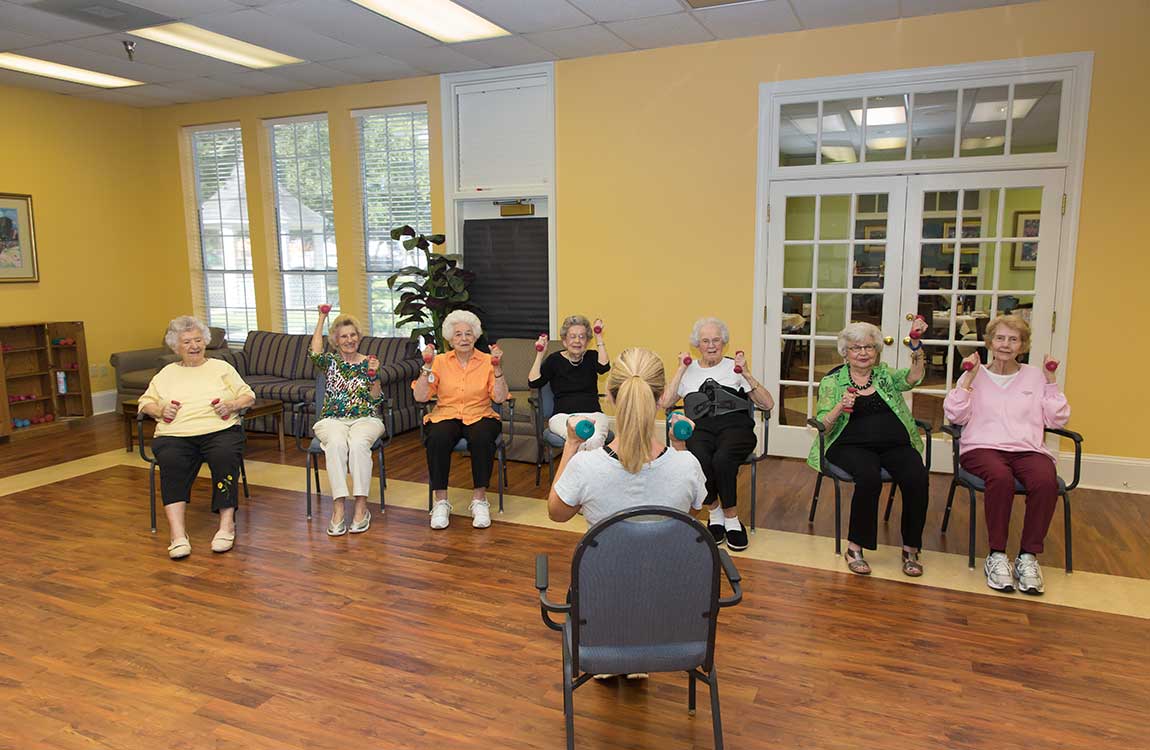 Activities
Our daily schedule stays full of fun activities for all to enjoy. From bingo to crafts there's always something fun to do at Williamsburg.
| Click for Activities
---
Why Williamsburg?
Warm and happy atmosphere.

Once in a lifetime community!

A place of joy and sharing.

Caring, respectful, and professional staff.

Our secret is….we care!
---
---
Wonderful Residents
Amazing Facilities
Daily Activities
Family Oriented
Lifestyle
A retirement community lifestyle truly enables seniors to enjoy their remaining years.
No Worries
Seniors should not have to worry about the upkeep of a home, yard, meal preparation, or transportation to doctors' offices.
Don't Wait
An important decision such as this should not be put off until a crisis occurs.
---
PRO TIP: A recent study from the UCLA School of Medicine and Public Health noted that the key components of successful aging are exercise, social engagement, and a positive mental attitude. It has been proven that those who participate in work, volunteer activities, and regular socialization with friends are less likely to show physical signs of decline.
---