Senior Personal Care Services in Baton Rouge, LA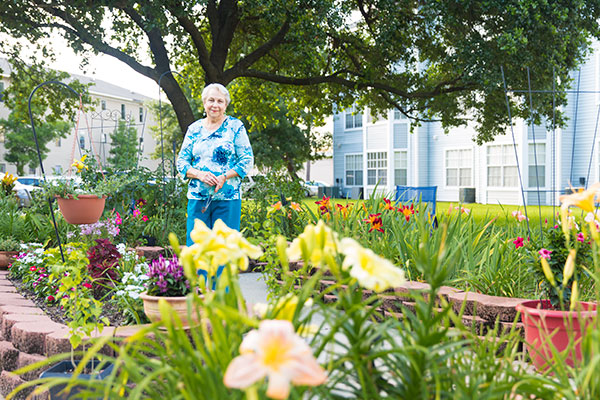 ---
Whether you are downsizing or looking for carefree living, Williamsburg Senior Living Community offers luxurious living at its best within an exceptional community of friends and neighbors. Our all-inclusive amenities allow your retirement years to be lived with peace of mind.
Our Personal Care Services in Baton Rouge, LA
---
Williamsburg's elderly personal care amenities in Baton Rouge, LA, allow residents to maintain their independence and receive extra help as needed:
Wake-up Assistance
Bathing Assistance (Every Other Day)
Morning and Night Dressing Assistance
Personal Grooming Assistance
Medication Reminders (Up to 4 Time Daily)
Breakfast and Lunch served in our Atrium Dining Room and a Light Evening Meal Delivered to each Apartment
Personal Housekeeper Visits Two Times a Week
Laundry Services Twice Per Week
Daily Bed Making, Trash Removal, and Dish Washing
Day and Night-Time Check-Ups
Daily Activities
Transportation to Your Doctor's Office
Wireless Emergency Call System
Wellness Center for Blood Pressure Monitoring, Assistance with Prescriptions, and Scheduling Physician Visits
---
---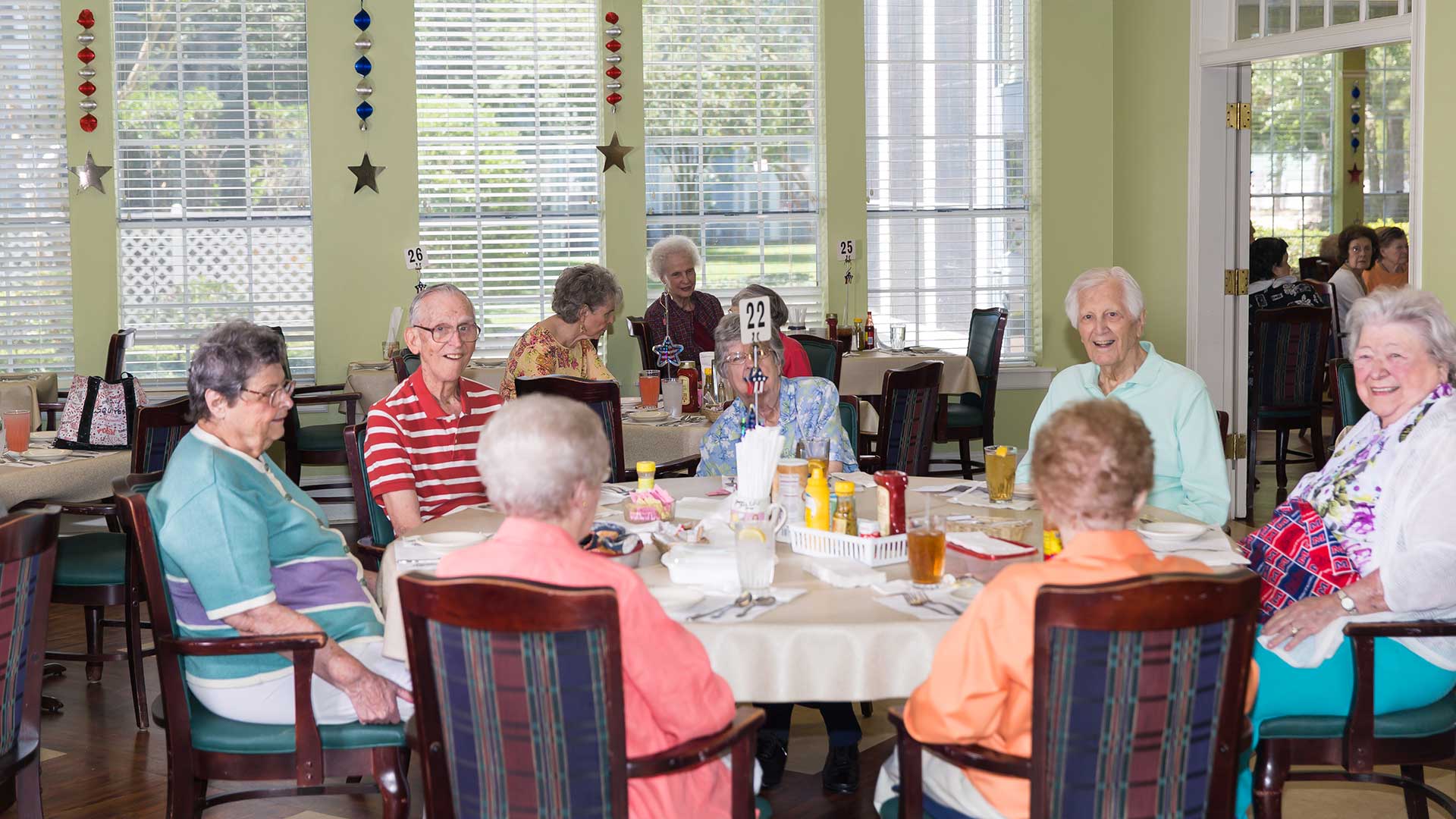 ---
Meeting a Senior's Personal Needs
Senior adults have various personal needs—some of the personal services we provide to meet these needs include housekeeping, medication reminders, and assistance with bathing and dressing. While all residents may not need to take advantage of every amenity on our comprehensive list, they have peace of mind knowing those services are available if needed in the future. Our trained Personal Care Attendants in Baton Rouge, LA are experienced professionals in senior living.
---
---
First-Class Amenities for Retirement Living
Continuing an active and social lifestyle is our main goal at Williamsburg Senior Living Community. With dedicated staff and a beautiful building and grounds, residents will surely enjoy their golden years.
Carefree living with all-inclusive amenities and modernized, spacious apartments just waiting to be decorated with your personal style. Our spacious studio, one-bedroom, and two-bedroom apartments are designed with variety in mind. Each apartment is built with fully-equipped kitchens, multiple closets, natural lighting, and plenty of space for your furniture.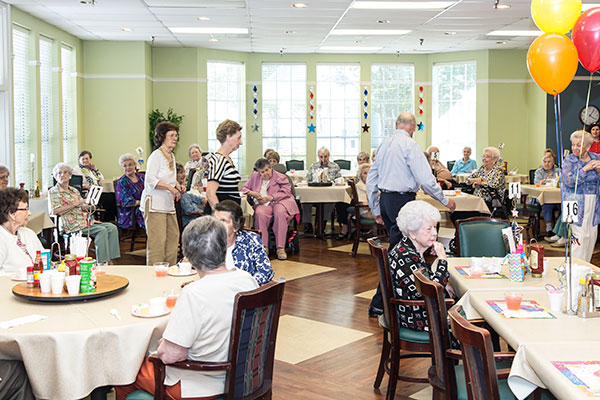 ---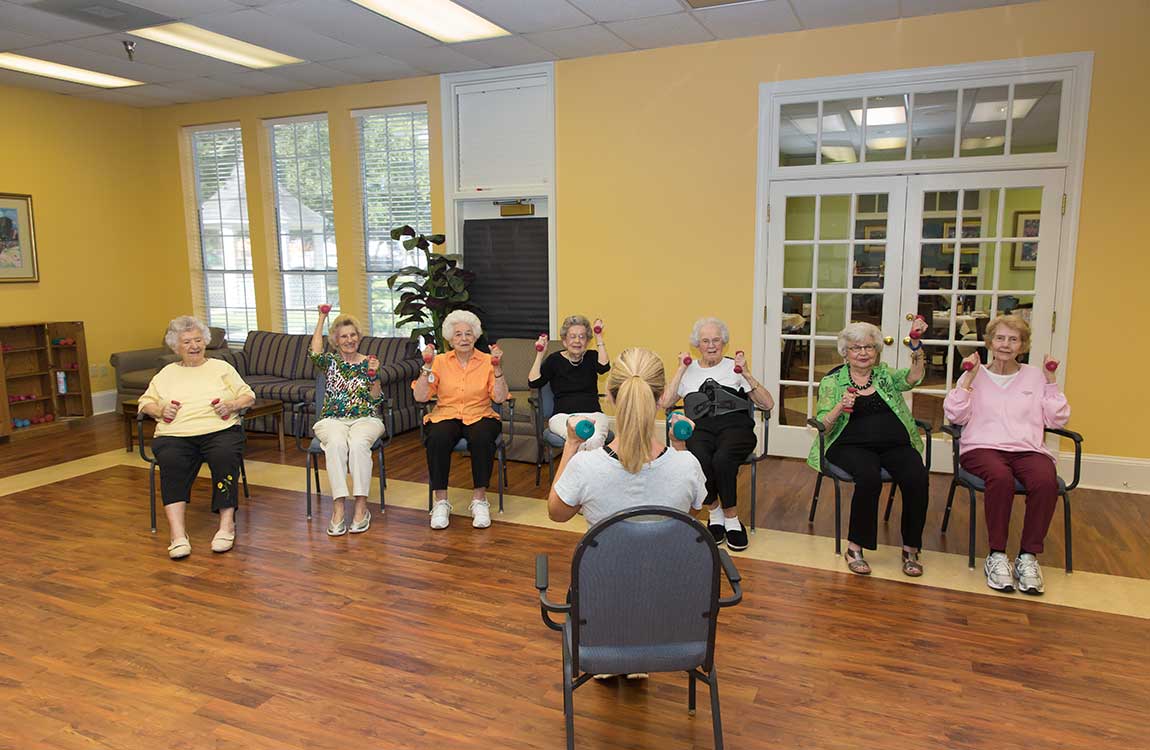 ---
---
Williamsburg's creates a vibrant, engaging environment that empowers residents to lead a life they'll love. Our warm and welcoming atmosphere ignites life-long friendships that are treasured by both residents and staff. At Williamsburg, residents become family.
Our staff members go above and beyond their job descriptions. Providing Personal care services for the elderly is something we take to heart. From our directors and personal care assistants, to our housekeeping and dining team, every team member is a valuable part of our dedicated family. We are all committed to making a positive difference in the lives of others.
Williamsburg Senior Living Community has been locally owned and operated since 1987 by the same owners.  Owned by professionals specializing in senior living, Williamsburg was one of the first retirement communities in all of Baton Rouge. We are always striving to exceed our reputation. We even have second generation residents living here for eight to ten or more years.
Discover Williamsburg Senior Living Community. Get in touch for more information on our personal care services in Baton Rouge, LA.